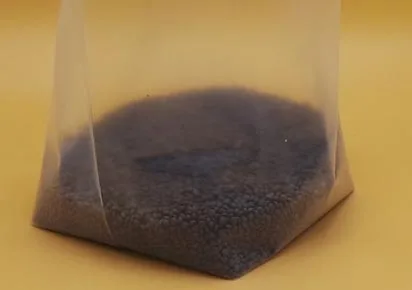 CROSS BOTTOM BAGS from POLYMER
or cross-bottom bags are handmade by us. Cross-bottom bags are bags made of LDPE, MDPE or PP that are folded and glued or welded at the bottom to create a larger volume. They are also called stand-up pouches, bottom gusset pouches, block bottom pouches, stand-up pouches or bottom pouches.
inquiry and information
CROSS BOTTMOM BAGS
They can be stored flat to save space and unfolded when needed to create a bag with a sturdy base. They are used as the interior lining of boxes/octabins and other containers. Numerous design variants cover the needs of all industries and also offer the perfect solution for your packaging requirements.
We have been producing guaranteed short delivery times, affordable prices and top quality from Rheinberg for over 70 years.
Product data
| | |
| --- | --- |
| Materials | LDPE film, MDPE film, PP film, regenerated material, compound film |
| Surface | lubricated or non-slip |
| Width | according to customer requirements> |
| Length | according to customer requirements |
| Strength | 70 my to 250 my |
| Colour | transparent, coloured transparent, opaque |
| Printing | flexographic printing, signature printing, embossed printing |
| Packaging | in a carton, in an outer bag, bundled |
| Types | with sealed or cropped corners |
| Additional qualities | anti-static, anti-blocking, anti-fog, electrical discharge capacity, meets food regulations, low flammability, UV-resistant |
We advise you competently on the solution of your packaging requirements and thus also contribute to highly efficient and thus cost-optimized packaging processes.
We process polyolefins such as high pressure (LDPE), medium pressure (MDPE), mixed films made of the aforementioned materials as well as polypropylene (PP) and various composite films. All raw materials and masterbatches we use are certified. A REACH declaration of conformity is available for each type of raw material. Every batch delivered has a batch certificate. These are managed and monitored in our quality management system. Depending on requirements and application, also via FDA approval.
An in-house quality assurance system ensures that all products can be tested and certified if required.
BUY OUR CROSS BOTTOM BAGS/POUCHES DIRECTLY FROM THE MANUFACTURER!
Our bag products are environmentally friendly because they are 100% recyclable, rot-proof and neutral to groundwater. Polyethylene can be re-melted, i.e. it is completely recyclable and can therefore be reused in a different form. Our production waste is recycled in our own regenerated plant for reuse.
Items on stock bags:
| | | | | | | | |
| --- | --- | --- | --- | --- | --- | --- | --- |
| Mat. | Article | Description | StockID | Lot/Unit | Wide | Length | Strength |
| ALU | Flachbeutel | Dreirandsiegelbeutel aus ALU-Verbundfolie | 10.013 | 48 St. | 920 | 1.750 | 100µ |
| MDPE | Flachbeutel | natur transparent - ohne Zusätze - S.Schweissung - | 10.010 | 490 St. | 700 | 1.400 | 75µ |
| MDPE | Seitenfalten-Beutel | rot eingefärbt - mit Antistatikum - ohne Gleitmittel - mit Heissprägedruck - mit jeweils 100 mm eingelegter Seitenfalte - mit doppelter Bodenschweissung - | 10.015 | 4.700 St. | 550 | 690 | 100µ |
| MDPE | Seitenfalten-Beutel | orange fluoreszierend eingefärbt - mit Antistatikum - ohne Gleitmittel und Slip - mit Heissprägedruck - mit jeweils 150 mm eingelegter Seitenfalte - | 10.016 | 2.500 St. | 700 | 690 | 100µ |
| LDPE | Flachbeutel | natur transparent - mit Gleitmittel - S.Schweissung - 1A Ware - | 10.012 | 7.500 St. | 235 | 280 | 180µ |
| LDPE | Rundbodenbeutel | natur transparent - mit Gleitmittel - Durchmesser 320 mm - aufgestellte Höhe 600 mm - | 76.509 | 1.750 St. | 515 | 630 | 50µ |
| LDPE | Seitenfalten-Beutel | natur transparent - mit Antistatikum - mit je 275 mm eingelegter Seitenfalte - Spez. Oberflächenwiderstand 10 hoch 10 Square Ohm - S.Schweissung - | 76.784 | 550 St. | 1.300 | 1.000 | 90µ |
For all other inquirys, please use our